Vicky Kaushal's 'Shubh Aarambh' on the sets!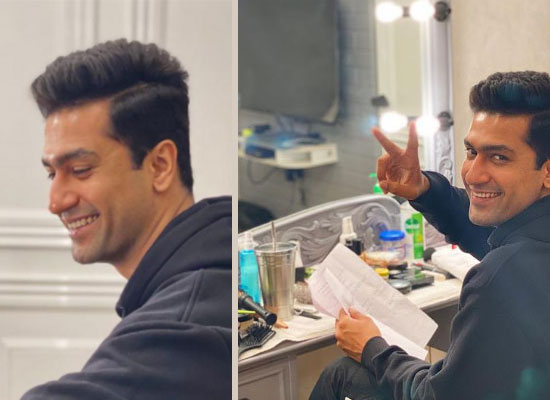 Due to the COVID 19 pandemic, many Bollywood stars had stayed at home and shoots of their films were stalled. Now, stars are returning on sets.
Recently, Vicky Kaushal seems to be delighted about returning on sets as he posted photographs from his vanity van in the morning as he started a new mystery project. Now, as he returned on the sets, Vicky dropped photographs that gave us a glimpse of his contentment on being back at work. In the photograph, Vicky is seen showing a victory sign as she goes through a script in his hand. In another photograph, he is seen readying to face the camera once again as he got ready for the shoot.
With the photographs, Vicky wrote, "Shubh Aarambh."