Sonam Kapoor talks about negativity on social media!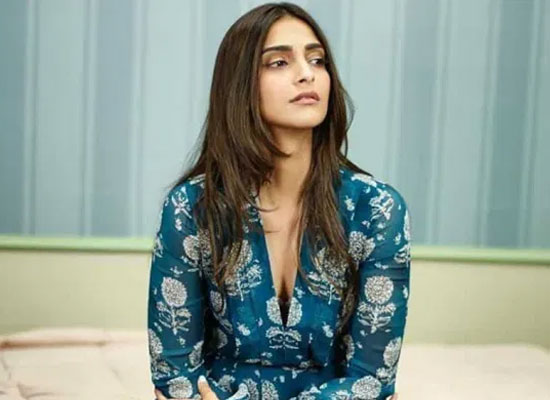 Recently in a media chat, Bollywood star Sonam Kapoor speaks about the negativity on social media. The Neerja star who is known to be very vocal about numerous issues stated during her media chat that the past 3 - 4 months have been very stressful. She admits that there has been a lot of negativity in the social media space, which has affected her emotionally. Sonam Kapoor goes on to add that life is somewhat normal in London.
Sonam Kapoor does not hesitate to add how the social media affected her and put her in a low and negative space but now she feels much better. The Saawariya star earlier criticized a US based blogger who called her pure product of nepotism. In addition, media reports also specified how the US based blogger seemingly called Sonam Kapoor's husband, Anand Ahuja, ugliest.
The news reports about the Prem Ratan Dhan Payo star add how Sonam Kapoor gave a appropriate answer to a blogger who had apparently told hateful things about the actress and her hubby. The news reports also state how Sonam Kapoor posted a screenshot of that particular hate filled post on her Instagram story. Sonam reportedly posted that the blogger wanted more followers by making such a post.