Priyanka Chopra to enjoy a piece of paan on the sets of a film!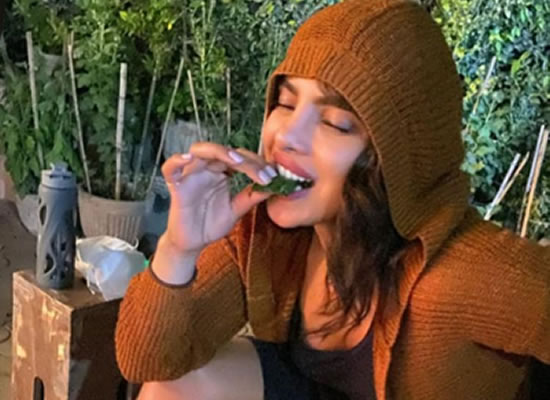 Presently, International diva Priyanka Chopra Jonas is busy in shooting for her upcoming project in New Delhi but she is making sure she makes the best of her New Delhi trip. Priyanka is in India to film for her forthcoming online streaming platform. Priyanka is filming with Rajkummar Rao in the capital. While Priyanka recently posted a photo of enjoying some chaat, she has now shared a photo of herself relishing a piece of paan. Priyanka took to her Instagram to display the mouth-watering betel leaf preparation.
In the photo, Priyanka is seen biting into the green Paan. Priyanka looked delightful in a brown hoodied sweater which she wore to protect herself from the cold Delhi winters.
Priyanka shared the photo with the caption, "Set life. Paan tasting!"