Deepika Padukone reacts to Dwayne Johnson's mental health statement!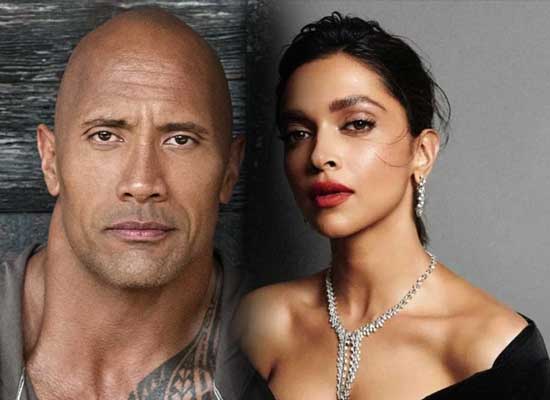 Actress Deepika Padukone responded to Dwayne Johnson's recent remarks about his mental health. She was recently seen in the movie Pathaan with Shah Rukh Khan. Johnson talked about his depression in a media chat. Deepika shared his statement on her Instagram story on Sunday and responded to it. The actress has promoted mental health education.
Deepika, who struggled with depression in 2015, tweeted a post on Dwayne's confession that he has depression on Sunday. She also included the statement, "Mental health matters." She also mentioned The Live Love Laugh Foundation, which supports mental wellness. The actress made an effort to emphasise the significance of mental wellness.
Dwayne just made an appearance on The Pivot podcast where he discussed his struggle with depression. He revealed, "I didn't want to go to school... I was ready to leave. I left school. I didn't take any midterms, and I just left. But the interesting thing, at that time, is I just didn't know what it was. I didn't know what mental health was. I didn't know what depression was. I just knew I didn't want to be there, wasn't going to any of the team meetings, wasn't participating in anything."