"Touch the sky with glory", says Kangana Ranaut on Indian Air Force Day!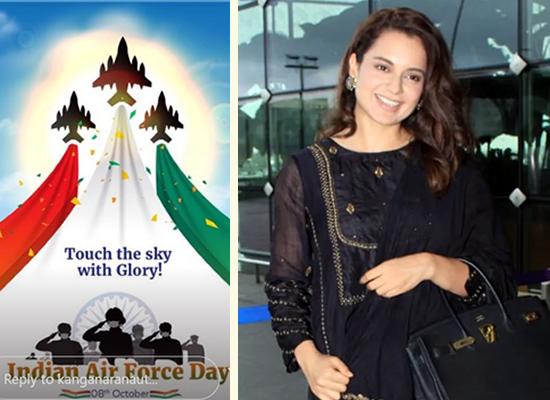 The Indian Air Force (IAF) is celebrating its 89th anniversary on 8th October 2021. It's a matter of great pride for the nation. Many celebs also extend wishes to the forces. Actress Kangana Ranaut has posted a poster on her Instagram handle and extended her wishes to them.
The Queen star writes, "Salutations to your courage and bravery…Touch the sky with glory." The poster shows three fighter jets with an Indian flag. For the information, the IAF was established on October 8, 1932. Firstly, it was known as the Royal Indian Air Force and the word Royal was dropped in 1950 after India became independent. The IAF is the air wing of the Indian Armed Forces and the fourth largest air force in the world. It is headed by an Air Chief Marshal, while the President of India is the Commander-in-Chief of the armed forces.