Makers of R Madhavan starrer "Maara" paint the walls of Tamil Nadu with Magical Art!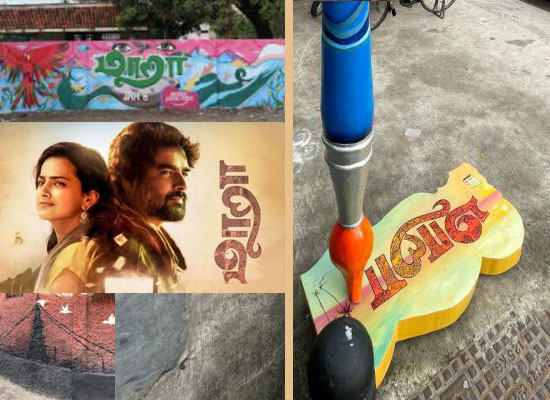 R Madhavan and Shraddha Srinath starrer South film Maara was released on January 8 and it opened to a positive response from the viewers and critics alike. The movie released on Amazon Prime India and managed to win the hearts of the viewers. R Madhavan and Shraddha's magical chemistry has managed to amaze everyone. Taking the viewers into a magical world filled with paintings, picturesque locations and fascinating stories, Maara has emerged as the feel-good film that everyone had been waiting for.
The magic of film Maara continues across the streets of Chennai and Coimbatore, thanks to Chennai-based artists, Chris Blair Vincent of Silver Brush Studio and Lotuz Head. Through wall art in and around Tamil Nadu, the Chennai-based artists have not only beautified the town but have also brought out the essence of Maara. As the film is all about Maara, aka R Madhavan, whose presence is like a breeze, always beautifying the lives of people in his village and the world at large, the artists' work is a fitting tribute to the film. Furthermore, street installations were creatively prepared with the help of local artists.