Anurag Kashyap opens up about Karan Johar's acting in Bombay Velvet!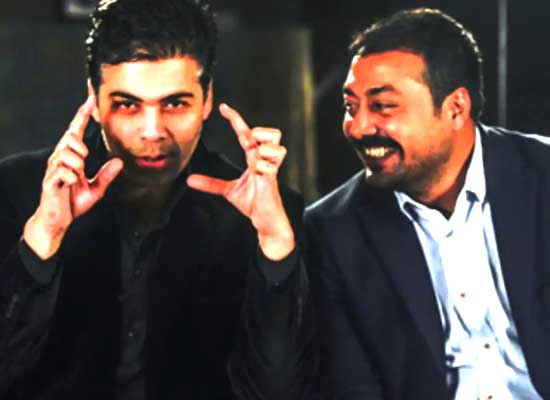 As we know that
Anurag Kashyap
is among the most intriguing Bollywood directors. He has supported his own brand of cinema throughout his career and has no issues working with novices. His movies are frequently regarded as ground-breaking and viewed differently from conventional cinema. However, one of his movies,
Bombay Velvet
, has remained a stain on his career.
Recently in a media chat, Karan Johar jokingly blamed Kashyap for ruining his acting career. He stated that now even his own production company, Dharma Productions, won't cast him. When asked about it in an interview, Kashyap said, "Karan was amazing in Bombay Velvet. I will maintain that his performance in Bombay Velvet was unbelievably amazing. Wo Karan mazak me bolta hai. (He was joking)."
In the movie, Karan portrayed Kaizad Khambatta, an antagonist. Bombay Velvet, which also starred Anushka Sharma and Ranbir Kapoor in the key roles, was published in 2015. It received mediocre reviews upon release and had a disastrous box office performance. Similar to the saying "once bitten, twice shy," Kashyap has since refrained from directing high-profile films.