Alka Yagnik becomes most streamed artist on YouTube!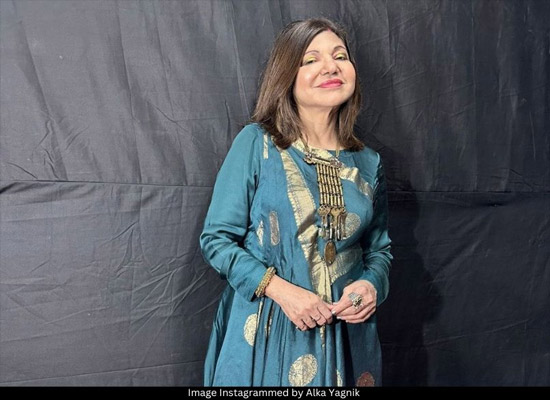 Playback singer Alka Yagnik has achieved a tremendous feat as she was the most globally streamed artist on YouTube in 2022. She racked up 15.3 billion YouTube streams in 2022 which it makes an average of 42 million per day. Alka Yagnik has been the most popular artist on YouTube for the past three years, with 17 billion streams in 2021 and 16.6 billion in 2020. "She sits atop YouTube's 2022 global rankings ahead of second-placed Bad Bunny (Puerto Rico) who received 14.7 billion stream," stated the official website of Guinness World Records.
South Korean superstars BTS (7.95 billion) and BLACKPINK (7.03 billion) also made it to the top 10 list, while The Weeknd (5.7 billion) was 13th; Taylor Swift (4.33 billion) was 26th; and Drake (2.9 billion) was 50th.
Yagnik is known as one of Bollywood's most iconic voices and she has recorded more than 20,000 songs for albums and films in a decorated four-decade long career.
In her career, Yagnik won the Best Playback Singer seven times at Filmfare Awards, a feat which has only been matched by iconic Asha Bhosle.
20 of her tracks have been featured in BBC's list of top forty Bollywood soundtracks of all-time.
She is ranked at the No.1 spot on YouTube's Music Charts &And Insights list of top global artists as of January 2023. She has been on the chart for 331 weeks with 371 million views.
In 2019, Alka Yagnik had also become the most-streamed Indian artist-mom on Spotify.
Yagnik had gotten her big break with the song 'Ek Do Teen' from the 1988 film 'Tezaab' starring Anil Kapoor and Madhuri Dixit.
In 1993, her track 'Choli Ke Peeche Kya Hai' also became very popular and she quickly became the go-to voice in Bollywood.