Priyanka Chopra to share BTS of her action scenes in Citadel!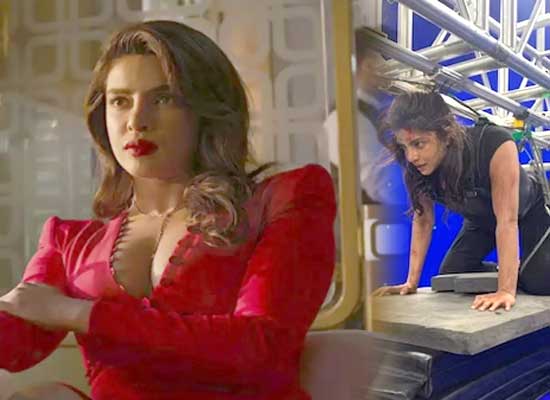 On her social media platforms, Priyanka Chopra Jonas has shown some behind-the-scenes fun from Citadel sets to her millions of fans. The 40-year-old actress is active on social media, giving users a behind-the-scenes look at both her personal and professional lives. In relation to that, earlier today Priyanka posted a video on Instagram showing her performing the stunts for her Prime Video spy series Citadel.
The majority of the stunts Priyanka Chopra did for the Russo Brothers' television series Citadel, in which she plays undercover agent Nadia Sinh, were her own. She released a video today on her Instagram page, which starts with the actress saying, "Tell me your job is glamorous, without telling me your job is glamorous." The video then proceeds to show several pics of a bruised and battered Priyanka. At the end of the clip, we see her throwing punches and tackling two men as they shot an action scene.
In a pretty long remark, Priyanka also expressed her gratitude to the stunt coordinators and her stunt double, who handled the majority of the jumps and landings.
"Blood, sweat, and tears, literally. (slew of emojis) So grateful for the brilliant stunt coordinators on @ctadelonprime (folded hands emoji) @don_thai , @jyou10 and @nikkipowell114 you made doing my own stunts feel like a cake walk. Wait, what ,Kidding! There was nothing easy about that but having you and your excellent team around made me feel so safe. Thank you!!," she posted.

She further added, "Also Special thanks to my amazing stunt double @neeshnation who did all the falling/landing (the tuff stuff) on my behalf (slew of emojis) Couldn't have done this without you all.Season finale this week (heart emoji) PS: wait for the end. That's @jyou10 as usual hyping me (heart emoji) #BTS."