Matty Healy confirms the absence from Taylor Swift's '1989' re-record!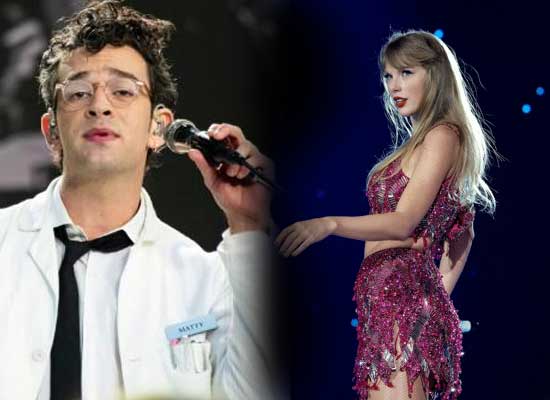 It is confirmed that Matty Healy and his band, The 1975, would not perform on
Taylor Swift
's much awaited "1989 (Taylor's Version)" re-record, despite numerous rumors and suspicions to the contrary. A spokeswoman for the singer cleared up any lingering questions by clarifying that Healy and his band won't be participating in this musical project in a recent statement to Billboard.
For some time now, conjectures have been circulating regarding Matty Healy's probable involvement in the re-recording of Taylor Swift's song "1989." When UK broadsheet stories suggested Patrick Healy, the divisive leader of the British band The 1975, would appear on Swift's revamped 2014 album, the rumors reached a fever pitch.
However, a spokesperson for Taylor Swift has now revealed, "Neither Matty Healy nor [The] 1975 are on this album." With this declaration, all speculation and speculations about a future collaboration are put to rest.