DiCaprio's quest for vengeance in upcoming Killers Of The Flower Moon!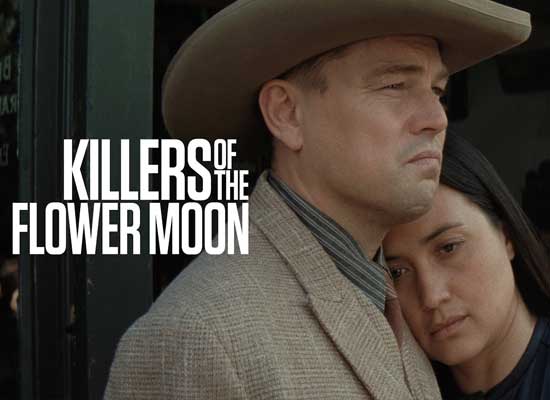 The anticipation is growing as a brand-new trailer for Martin Scorsese's eagerly awaited historical drama, "Killers Of The Flower Moon," has just been released, according to the media agency. This film promises to be nothing short of epic with an ensemble cast that includes Leonardo DiCaprio, Robert De Niro, Lily Gladstone, Brendan Fraser, and Jesse Plemons.
The interesting interactions between the characters played by Leonardo DiCaprio and Robert De Niro are extensively explored in the new trailer. De Niro plays DiCaprio's uncle William Hale, while DiCaprio plays Ernest Burkhart. A complicated relationship that will surely be crucial to the plot is hinted at in the trailer.
The film "Killers Of The Flower Moon" is based on the nonfiction book of the same name by David Grann. It reveals the terrifying true stories of the 1920s, when a number of murders targeted the Osage community in Oklahoma. The trailer provides a sneak peek at the evil plot that develops as William Hale fights for control of Osage County and its priceless oil resources.
In addition to the dynamic pair of Leonardo DiCaprio and Robert De Niro, the movie has a strong supporting cast. Brendan Fraser and Jesse Plemons join the cast, bringing their abilities to the table and guaranteeing an outstanding cinematic experience.
The teaser also shows brief glimpses of Lily Gladstone's character Mollie and Leonardo DiCaprio's character Ernest Burkhart navigating a burgeoning romance and the difficulties of family life. The film's narrative gains complexity thanks to this captivating subplot.
The film hits cinemas on October 20th.