Dennis Quaid and Laura Savoie's secret marriage in Santa Barbara!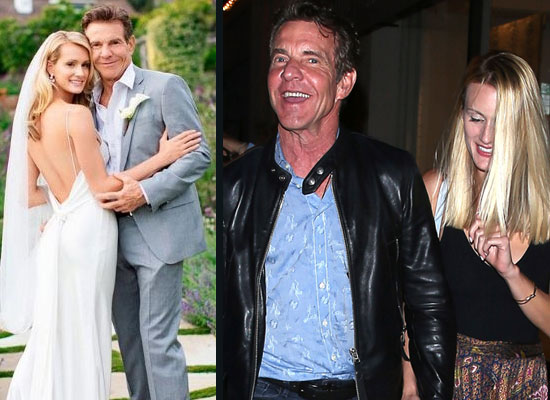 Hollywood star Dennis Quaid and Laura Savoie have exchanged wedding vows in an intimate beachside wedding ceremony at a resort in Santa Barbara.
The pair, who got engaged last October, got married on June 2, reports a media portal. "It was beautiful," Quaid revealed to a media source.
Both had originally planned a wedding in April in Hawaii and a second reception for family and friends in Nashville, but had to stall the celebration due to the COVID-19 pandemic.
Quaid, 66, and Savoie, 27, finally decided to exchange vows with only their pastor as a witness. Quaid and Savoie met at an event before they began dating in May 2019.