Brad Pitt to debut as sculptor in Finland!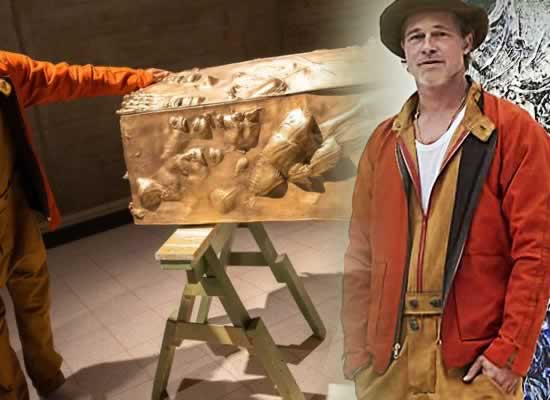 Hollywood superstar Brad Pitt has debuted as an artist! The 58-year-old Moonlight actor works debuted at the Sara Hildén Art Museum, located in Tampere, Finland. The Finnish exhibition - exhibiting sculptures and ceramics which were created by Pitt and Nick Cave of Nick Cave and the Bad Seeds fame - was initially scheduled to exhibit only British artist Thomas Houseago's works. But Houseago persuaded the museum to include Brad Pitt and Nick Cave's works as well.
"Cave and Pitt are already renowned in their respective fields of music and cinema, but this is the first time ever they have exhibited their artwork — pieces which were created during the course of an ongoing dialogue with Houseago," the Sara Hildén Art Museum shared in a statement.
Amid Pitt's nine works is a house-shaped structure moulded in clear silicon, shot with bullets and a plaster panel, depicting a shooting scene. The exhibition opened on September 18, Sunday, and will run through January 15, 2023.