Manoj Bajpayee says he saw SRK 'lose his entire family'!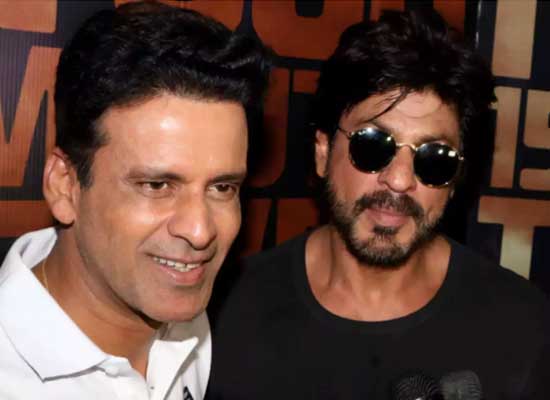 Actor Manoj Bajpayee is currently busy promoting his new movie, Sirf Ek Bandaa Kaafi Hai. He frequently dazzles the audience with his intense performances. The movie, which was directed by Apoorv Singh Karki, will debut on an OTT platform on May 23. Manoj recently discussed Shah Rukh Khan, a colleague and superstar, during a busy promotional period. He remembered how SRK had lost every member of his family when he was young and had to work alone to carve out his own place in the business.
Speaking to a tabloid, the actor expressed his happiness at Shah Rukh's rise to fame and fortune. He also discussed the difficulties he faced in the beginning of his career. Manoj posted, "Mujhe bahut khushi hoti hain usko uss mukaam pe dekh ke, jiss tarah ke duniya usne khadi ki apne liye. Ek vyakti jiska pura duniya ujadh chuka tha. 26 saal ke umar mein aur uska pura parivaar ja chuka tha, phir usne apni duniya khadi ki. Parivaar apna create kiya, apne liye itna bada naam, izaat banaya (I feel very happy to see Shah Rukh Khan at the height that he is now. The way he has created his own world, after losing his entire family at the young age of 25 is commendable. He created his own space, his own family. He worked hard to achieve all the fame and name that he now has)."
Manoj also revealed that he was around King Khan when he was going through tough times. He further revealed, "I respect him because I was one of his friends who had seen him at his worst. I can never be bitter about Shah Rukh's success." Even yet, he claimed that when they first started out, they regularly met. Since they have each "created different worlds for themselves," they no longer have the opportunity to meet, yet they still respect one another.