Anurag Kashyap opens up about Chandigarh Kare Aashiqui!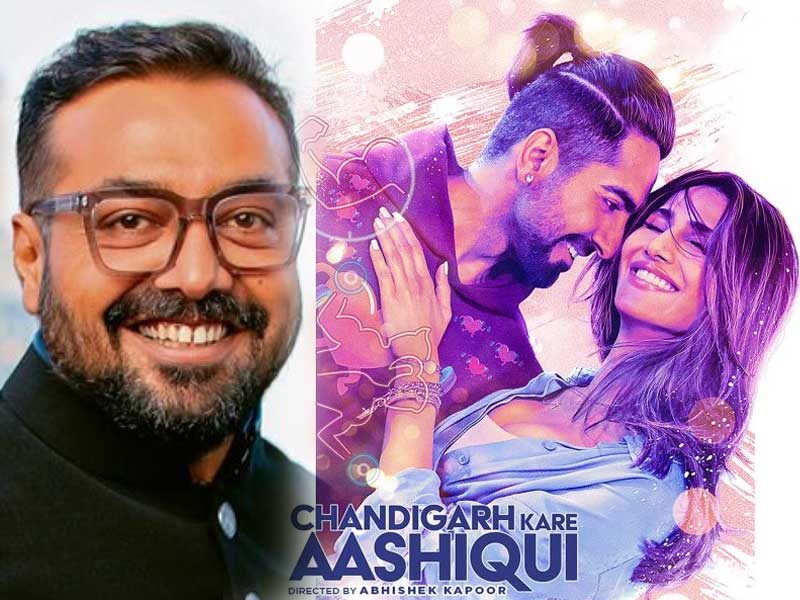 One of Bollywood's top directors is Anurag Kashyap. He has consistently spoken out on industry-related concerns during his lengthy career. In addition, the director frequently collaborates with newbies and explores themes in his works that Bollywood wouldn't dare touch. The movie Chandigarh Kare Aashiqui, starring Ayushmann Khurrana and Vaani Kapoor, was recently discussed by Kashyap.
Kashyap was asked about casting women in shows and movies during a conversation with a media source. He claimed that since they did not see Chandigarh Kare Aashiqui, the audience must also be receptive. He revealed, "They got uncomfortable watching that film." Kashyap then praised both the film and Vaani Kapoor's performance in it. "It's such a great film. I love Chandigarh Kare Aashiqui and I think Vaani Kapoor's performance is one of the finest that I saw in that film. It really was a very good film", he further added.
Abhishek Kapoor's film Chandigarh Kare Aashiqui tells the tale of a man who falls in love with a trans lady.
Kashyap was questioned why he doesn't collaborate with celebrities during the same interview. He revealed, "Though I came here to make films, there was a time when I succumbed to it (the habit of chasing stars). Everybody was telling me, 'Without stars you are doing this… imagine what you will do with stars'. That's when the tide turns the other way and the slide starts."
On the film front, he was recently seen acting alongside Nawazuddin Siddiqui, Ila Arun, and Mohammed Zeeshan Ayyub in the crime drama Haddi. The film was released on September 7 and met with positive reviews.