Virat Kohli to reveal about his 'self-centered' nature before meeting Anushka Sharma!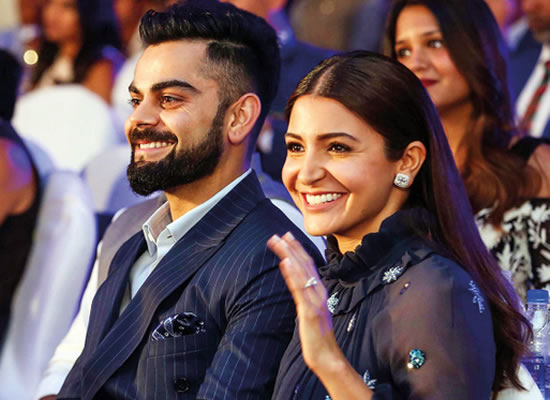 Recently, Indian cricket captain Virat Kohli and Indian football captain Sunil Chettri went live on Instagram and spoke almost all under the sun. Chettri, who hosted the live session, discussed cricket, Virat's love for food and his love story with Anushka Sharma as well. Chettri also revealed some funny anecdotes from the couple's Bhutan trip. Of the many questions asked by Chettri to Kohli, one was about how his life changed after he began dating Anushka Sharma.
Virat disclosed that he was self-centered before meeting his wife. "I say that because when she came into my life, everything negative in me changed for good. I have always mentioned that before I met her I was very self-centered. Very focused on what I like to do, what I need to do. Having my comfort zone was a big thing," Virat divulged to Chettri.
He went on to say how the actress taught him the significance of companionship. "When you meet a person that you love, you want to do things for the other person. You have to open up. And the constant conversations we always had was, it is not always thinking about yourself, it is about companionship. And that is something she taught me when she came into my life. I was very self-centered before that. My life completely changed because I started looking at her and what can I do for her," Virat told.