People have to self-isolate, says Tamannaah Bhatia on COVID 19 outbreak!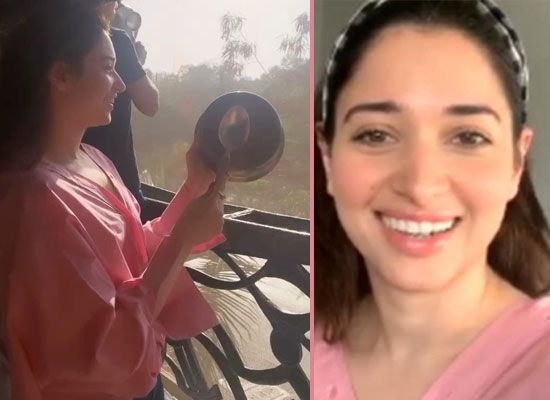 Well-known star Tamannaah Bhatia while talking to us for an Instagram live, shared the significance of the Janta Curfew. She disclosed how it was a very good initiate by Prime Minister Narendra Modi. She further reveals that the Janta Curfew was the need of the hour and how people need to start taking the Coronavirus outbreak seriously.
In addition, Tamannaah advised that everyone has to start practicing self-isolation, as the situation across the world is very critical and in order to contain the spread of the Coronavirus, self-isolation is important. She further added that many countries across the globe are practicing self-isolation so that the spread of the COVID-19 can be stopped.
The actress further adds that she too participated in the Janta Curfew and that she was in her balcony with her 'bartan' to make the sound as a sign of appreciation for all those who are working very hard to keep everyone safe amid the Coronavirus scare.