Now Akshay Kumar tests negative for COVID 19!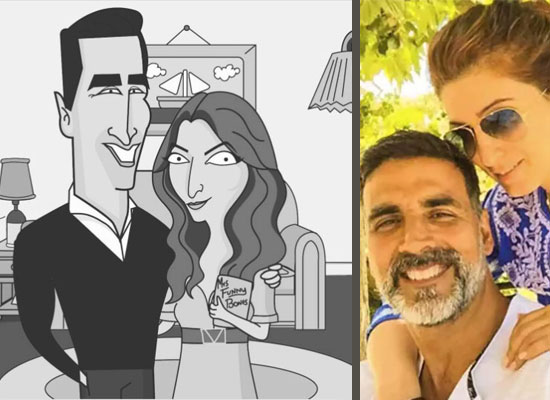 Earlier, Akshay Kumar had confirmed the news of testing positive for COVID 19. The Khiladi star had also disclosed that he has been hopsitalised as a precautionary measure post his diagnosis.
Recently, Akshay's wife Twinkle Khanna has shared the superstar's health update and disclosed that he has finally tested negative. The Mela star has shared the news by posting a quirky caricature of themselves on Instagram posing as The Simpsons. In the caption, Twinkle disclosed that she is elated to have Akshay back home around her. She also stated that all is fine now and the Entertainment star is safe now clarifying that he has finally won the battle against coronavirus. She posted, "Safe and sound and good to have him back around. #allizwell".