Scarlett Johansson dazzles in purple with huge back tattoo at her film's premiere!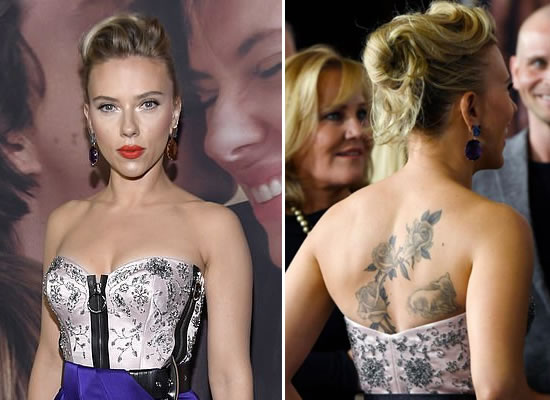 Recently, Hollywood star Scarlett Johansson is making heads turn with her latest outing. Scarlett took to the red carpet of her next movie premiere.
For the premiere, Scarlett turned up in an arresting hair-do and outfit. A bright red lip and her infectious smile was hard to miss. But, the highlight was Scarlett's huge back tattoo which she showed off in the strapless outfit.
While posing for the media, the actress exhibited her best side and then turned to meet her fellow co-stars and cast of the movie.