Salma Hayek opens up about the time she suffered injuries by a monkey!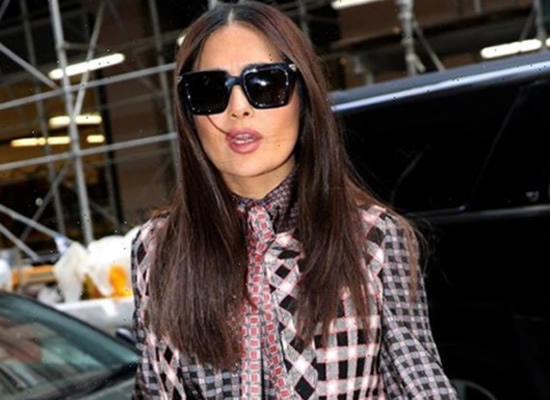 Hollywood star Salma Hayek opened up about the instance in a new video for a tabloid, in which she discusses some of the most iconic fashion moments throughout her career, reports an entertainment portal. Opening up on a photograph shoot she did with the monkey at the time, Hayek rvealed, "This next one is 2002 when I did 'Frida' and this was in Vogue, and I was very proud to be part of Vogue for the first time in my life."
"This monkey, who was named Tyson, actually attacked me during the filming of 'Frida', and I was really severely injured. But I was brave enough to let him come back and work again in the movie, and then I still did a photo shoot with him for Vogue afterward," she further revealed.
She later joked, "I was really hoping he wouldn't go for my face!"