Kajol's wish for a 'nonpolluted future'!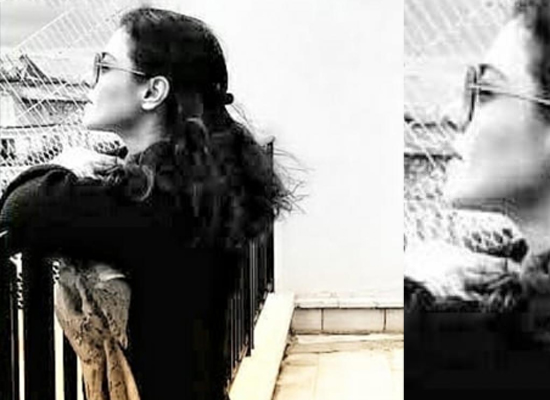 Due to COVID 19 crisis, one and all is bound to stay at home to be safe in this life endangering situation. Bollywood stars are also home quarantined and trying to learn something new amid this lockdown. Amid all this, Kajol has been making use of this quarantine period by intermingling with fans and sharing stunning throwback photographs.
Recently, Kajol has shared a monochrome picture of her gazing out while standing at a balcony. In the blacks and white photo shared, we can see Kajol donning a black dress and cool sunglasses is standing at her balcony looking stunning as always. Sharing the photo, she wrote, "Looking at the future which isn't so far away really, but seems like a lifetime. #breathclean #nonpolluted."