Aishwarya to share a nice pic of Aaradhya and her grandpa!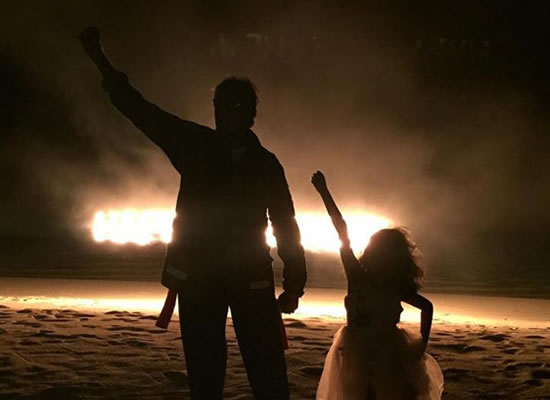 Bollywood star Amitabh Bachchan has turned a year older. Actually, the well-known actor was born on October 11, 1942, has turned 76 years recently. On this day, he obliged all his fans who were gathered outside his home in Mumbai. As per news, Big B will not celebrate his birthday as Shweta (daughter of Big B) recently lost her father-in-law Rajan Nanda and also Shweta's mother-in-law lost her mother Krishna Raj Kapoor.
Aishwarya Rai Bachchan who lately joined Instagram posted a loveable photo of Aaradhya and Big B and wrote: "HAPPYYY 76th BIRTHDAY Dadaji".