My attempt is to avoid similar kind of films, says director Abhishek Kapoor!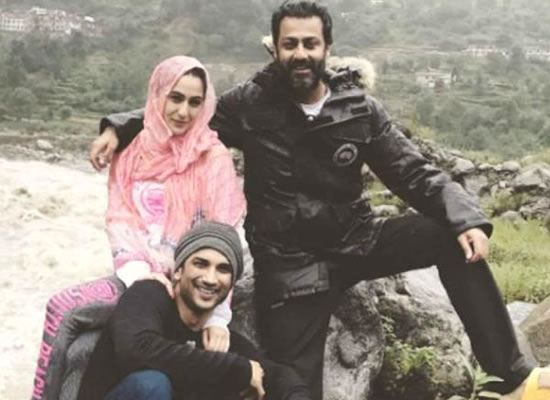 Director Abhishek Kapoor, who is gearing up for his next directorial "Kedarnath", tells his attempt as a filmmaker is not to repeat himself with a similar kind of movies on the big screen.
When questioned about how he motivates himself with every new project, Abhishek Kapoor revealed, "As a filmmaker my attempt is not to repeat a film. There is a trend out there (in the industry) that if there is a hit film, then people start making similar kind of films. For instance, if you make a good action film, you repeat that. I work in an absolutely opposite way. I want to disappear and would be happy if there are no traces of me in (my new) film. The joy of making a movie is the humility of not knowing anything about that world. From 'Rock On!!', I did 'Kai Po Che!'...everything was different."
Written, directed and co-produced by Kapoor, "Kedarnath" tells the story of a Hindu girl who takes a pilgrimage to the historic Kedarnath Temple in the Uttarakhand Mountains, where she meets and falls in love with a Muslim boy who is her guide. Releasing on December 7, the movie will launch Sara Ali Khan, the daughter of actor Saif Ali Khan and his former wife Amrita Singh. She has been paired with actor Sushant Singh Rajput.