Arjun Kapoor's visit at Gauri Khan Design store!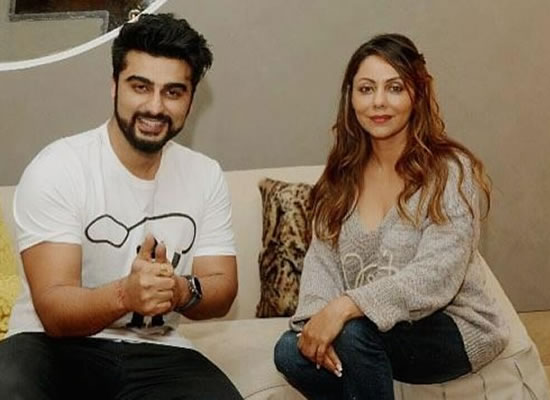 Gauri Khan has opened her new store in the city and since then numerous of her friends from Bollywood industry have been visiting the store.
Lately, Arjun Kapoor visited Gauri's store and she took to Instagram to share the photographs. She posted, "Glad u enjoyed the "Meet and Greet" at #gaurikhandesigns. Hahahha that was hilarious @arjunkapoor. Your sense of humour deserves a big discount from #gaurikhandesigns. Keep spreading the smiles @arjunkapoor."