You need SRK-Aamir as a combination to break through & get into different markets, says Imtiaz Ali!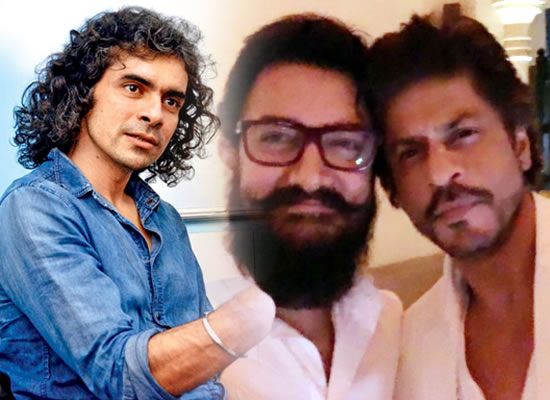 Well-known fact is that numerous Bollywood stars namely Amitabh Bachchan, Shah Rukh Khan, Aamir Khan and others have opened doors at international markets for Bollywood movies and they are being respected around the world.
Lately, at an event, first-rate filmmaker Imtiaz Ali spoke about the same. He specified, "I think you need Shah Rukh Khan and Aamir as a combination of exuberance and content to break through and get into different markets. Of course, I've shot with Shah Rukh in Europe, so there hardly a place that we went and people didn't mass recognise him. That's a great thing for us."
Ali added later, "What it does is, it changes the quality of your own work when you get aware of the fact that different people from all over the world are watching... I think there is a qualitative improvement in cinema as a result of it travelling abroad."