We used to change clothes behind bushes or trees, says Sridevi!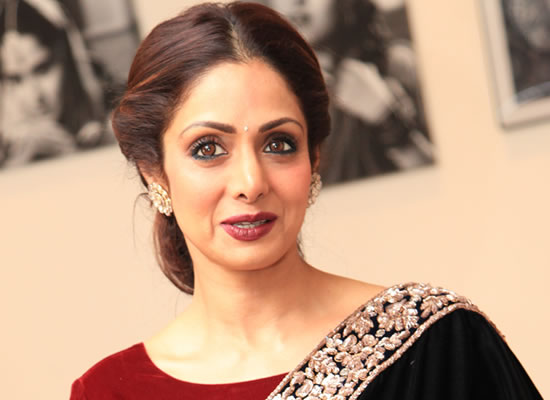 Veteran Sridevi is presently busy promoting her forthcoming movie, MOM. The trailer has created quite a buzz as the plot is quite intense. The movie follows the story of a mother, Devaki (played by Sridevi) and her teenage daughter Arya, where the former is seen struggling to save the latter in some way.
In an interview to a famous TV channel, Sridevi made some shocking disclosures. Remembering her past shooting experiences, she told, "Vanity van is a blessing for the actresses of today's times. We didn't have such facilities. We used to change clothes behind bushes, trees or even a bus on the sets of our films. I used to avoid drinking water on the sets of the film, as there were no clean washrooms."
She further added, "I hated shooting for those rain songs as I often used to get sick after shooting for it" Yesterday, during promotions, we questioned her about her daughter Jhanvi Kapoor as she is ready to embark on a new journey. She told, "Yeh har maa ke andar hoti hai. When any child is going to start a new career, you are nervous and you are excited. So it is basically all kinds of feelings put together and I'm feeling the same."
We also questioned her that does she seek fashion advice from her daughter. To which he responded, "Well, I take inspiration from them. They guide me and I enjoy that. They are...Aaj ka hai (They are the new generation). They know better. They know what is in fashion. Sometimes you are in your own world. As a mother, I have other things to take. But, I enjoy asking them and we share. Sometimes, they ask me whether it looks good or not, what to change. The same way even I...we share each other's taste."
Mom is scheduled to release on July 7, 2017.