Varun Dhawan starrer October wraps up in just 38 days!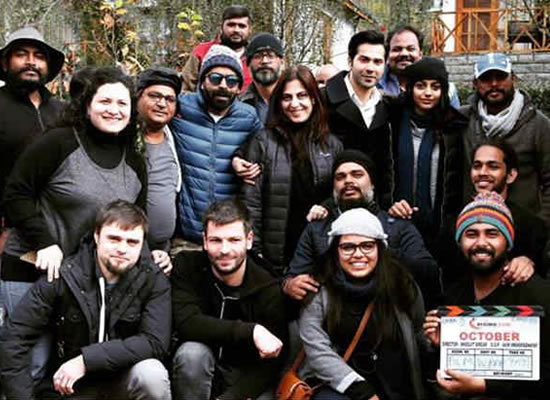 Bollywood star Varun Dhawan has lastly wrapped the shooting of his movie October. Varun was shooting in Manali for the movie and took to Twitter to pronounce the same. The movie is a Delhi-set slice-of-life love story and also stars Banita Sandhu in the lead role. The exciting bit about the movie is that it was shot in just 38 days.
Post the shoot got over, director Shoojit Sircar kept a bash. He told, "Yes, there is a party. It is really cold in Manali and we have have an early morning flight to catch. We are happy and relieved that we have finished the shoot before time."
The director also told October will explore a different side of Delhi. "I find a lot of character in Delhi. I am familiar with the city and the people. It is always very comforting to return to Delhi. I will explore the romantic side of the city this time," further added Sircar.
He was also admirations for Varun as an actor. Speaking about Varun, Shoojit told, "I think he is very bright. He is trying to open up to different genres. Actors should keep exploring different genres, stories and directors. At the end of the day, you have to challenge yourself."