The list of Bollywood celebs who will perform at IIFA Awards 2018?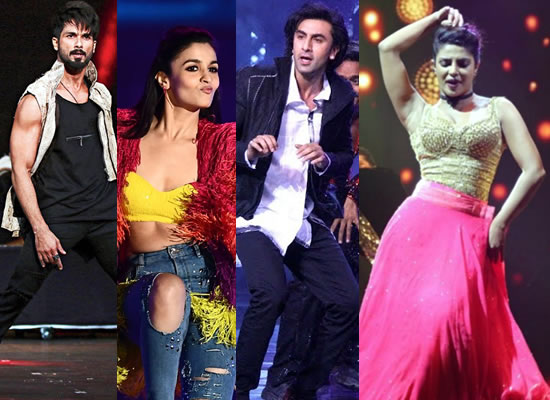 IIFA Awards will be organized in Bangkok this year. Numerous celebs will be attending the awards ceremony in June this year. Previous year, Saif Ali Khan and Karan Johar had entertained the viewers at IIFA in the United States.
Shahid Kapoor, Alia Bhatt, Ranbir Kapoor and Priyanka Chopra will be seen performing at the awards ceremony this year. Disha Patani and Tiger Shroff will also be seen performing at the awards event.
Priyanka Chopra will start practicing for her performance after she returns to India after attending the royal wedding of Prince Harry and Meghan Markle.
Ranbir Kapoor was in the United States last year during IIFA but could not attend due to the shoot of his movie, Sanju.
Shahid has hosted the show with Farhan Akhtar in 2016 and has performed at many IIFA events earlier.
Hrithik Roshan has given his consent about attending the event. Bipasha Basu, Dia Mirza, Anil Kapoor and Huma Qureshi will also be attending the awards concert in Bangkok.
Ayushmann Khurrana and Kartik Aaryan will be hosting IIFA Rocks and Riteish Deshmukh and Karan Johar will host the main awards event.
Varun Dhawan confirmed lately that he will be performing at the awards ceremony. He hosted a segment with Saif Ali Khan and Karan Johar.