Ranveer Singh is my favourite actor, says Ranbir Kapoor!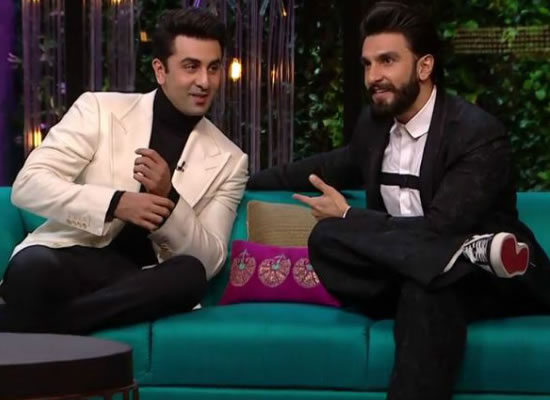 Bollywood star Ranbir Kapoor recently marked his presence at a prestigious Film Festival in Mumbai. The actor spoke about nepotism, love for films and more with his fans.
While speaking about nepotism, he revealed, ''I'm a product of nepotism and I don't shy away from it but I don't take advantage of it.''
When questioned about his favourite actor, Ranbir revealed, "My favourite actor is Ranveer, the actress is Alia and director is Karan Johar."
Ranbir and Ranveer have constantly shared a warm friendship towards each other, though they seem to be arch rivals as far as their career is concerned. The two stars had appeared together for the very famous chat show Koffee with Karan, where they were seen having a blast.
On the film front, Ranbir is presently busy shooting for Sanjay Dutt's biopic which also stars Sonam Kapoor, Anushka Sharma in key roles.