Priyanka's next Marathi film Paani on drought issue in Maharashtra!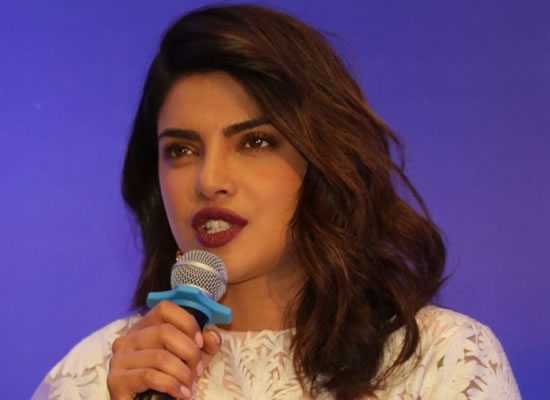 International diva Priyanka Chopra's production house Purple Pebble Pictures is concentrated on content driven regional cinema and their next project stays true to their testament. Film Paani is the fourth Marathi film to be produced under Priyanka's production house and is being directed by Adinath Kothare.
Along with Adinath, the cast includes Rucha Vaidya, Subodh Bhave, Kishor Kadam, Girish Joshi and Rajit Kapoor. The film is a true story based on a man and his village Nagdarwadi, which is a part of drought-affected Maharashtra.
Speaking about the film, Priyanka revealed, "At my production house, we want to tell good stories, give new talent a chance and entertain the audience. There are many stories that reflect the realities of the world we live in and I believe it's important to showcase them and bring that message to more people in a way that they can connect with. Paani is one such story and we're looking forward to working with Adinath."
Priyanka also tweeted about how special a project like Paani is for her.
Priyanka wrote, "This is what I had envisioned when starting @PurplePebblePic...A platform for good stories & new talent. #Paani is special because it's based on a true story & deals with a very topical issue. Welcome aboard @adinathkothare & team...let's create something special together!#Marathi."