Munna Bhai series' next won't be on lines of 'Munna Bhai Chale America', says Sanjay Dutt!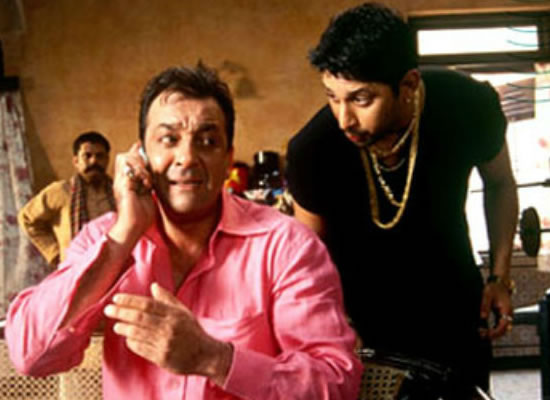 Actor Sanjay Dutt, who has started promoting his comeback film "Bhoomi", recently told scripting of the next Munna Bhai series is in progress but it will not be on the lines of "Munna Bhai Chale America".
Dutt, who was present for the promotional interviews of Bhoomi, was questioned about the teaser released years ago for "Munna Bhai Chale America" and if the movie would be on the lines of the teaser, Sanjay revealed, "No, I don't think so. Since I can't get an American Visa, it's not going to happen."
On the film's (Munna Bhai) progress, Dutt told, "As far as I know from the conversations with Rajuji and Vinodji, scripting is going on right now. As soon as they finish shooting for the biopic (on Sanjay Dutt), Rajuji will start working on the script (of Munna Bhai) himself. And I am hoping by everyone's wishes and God's grace, the film will be ready by next year."
Talking about Bhoomi and the success of its trailer and music, Dutt told, "I am not feeling nervous. The trailer has been appreciated and people have also liked the songs, but I hope people like the film,since we have all worked hard for it. It is a commercial entertainer with a message."
Bhoomi is a revenge drama that centers on the relationship between a father and a daughter.