I'm someone who can't understand the logic of arranged marriages, says Kriti Sanon!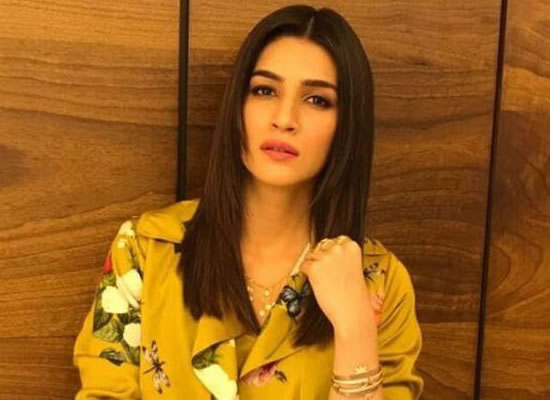 Today is Valentine's Day and love is around the corner even in Bollywood which is filled with young love and romance. On this occasion, Kriti says that she loves love, just like the rest of us.
In a chat with a tabloid, Kriti disclosed the values she looks for in her ideal man. Kriti disclosed, "It is a long list. First and foremost, I have to be in love with that person, which means he needs to be honest and loyal. I should be able to have great conversations with that person and we should find happiness even in silences. He has to be respectful to everyone and being a good human being is everyone's criteria. Also, he has to love kids."
Speaking about her take on wedding, Kriti told to the tabloid, "I believe in the institution of marriage. I feel it's beautiful. But again, I'm someone who can't understand the logic of arranged marriages. For me, to be married to someone, it would mean that I am at least committing to live my whole life with that person, so I need to be madly in love with him first. Otherwise, I think having a family is just a beautiful commitment. There are marriages that last for a lifetime and you see these old couples holding hands, still in love — it's inspiring. You want your life to be like that."
On the film front, Kriti will next be seen paired opposite Diljit Dosanjh in Arjun Patiala.The film will be going on floors today in Chandigarh.