I'd love to make this fact clear that I lost weight the right way, says Kareena Kapoor Khan!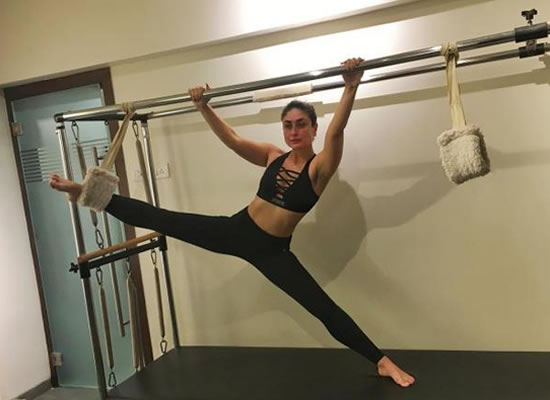 Bollywood diva Kareena Kapoor Khan is a fitness freak and she daily works out in the gym. She lost a lot of weight in the last one year after Taimur Ali Khan's birth.
In a media chat with a daily, Kareena got candid about her weight, diet and working out in the gym. Kareena revealed that if a role requires her to gain weight, she would definitely do it. "I mean, if I was in a Bridget Jones Diary, I'd gain weight again for it, and then go back to losing it. The script has to be amazing," she says of roles that have demanded such transformations from male artistes before," revealed Kareena.
Kareena worked out and followed everything her gym trainer Namrata Purohit told her to lose the post-pregnancy weight. Speaking about the kind of responses she got during her pregnancy days, she revealed, "I was bearing a child. It was obvious that I would put on weight. But I wasn't [rattled]. I enjoyed my pregnancy. I absolutely loved it. Losing the weight after that was another journey. I remember, sometimes, I'd wear tight pants, and people would tell me, 'You've put on so much weight. Your thighs are so big.' And I was like, 'I don't care because I'm working on losing it'. Honestly, I'm comfortable in any shape and size."
Kareena Kapoor Khan revealed that she can't live without eating wholesome food as it is in her Punjabi genes. She specified that she has lost her weight in a right way. "I'd love to make this fact clear that I lost weight the right way. I'm a Kapoor with a Punjabi built. I can't live without wholesome food and would not have been able to conceive, had I not eaten the way I did. Rujuta (Diwekar) always had things sorted out for me, balancing the right amount of fat in my diet. I trusted her blindly, even when I was told to consume Parathas with ghee," Kareena added later.