I am a three-time National Award winner, says Kangana on her Bollywood journey!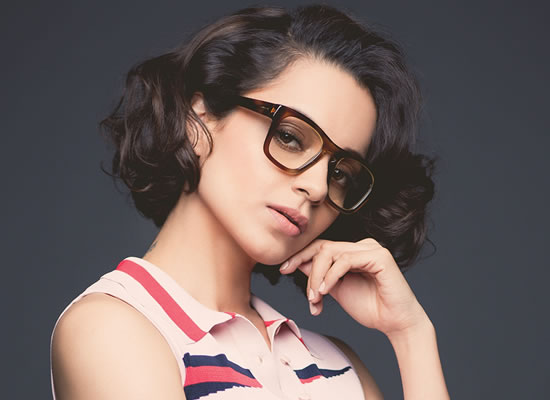 Actress Kangana Ranaut is courageous, frank and fearless; she has been on a promotional spree for her forthcoming movie, Simran and has criticized everyone from Hrithik Roshan to Karan Johar during media interviews.
In Simran, Kangana will be seen playing the role of a divorcee, Praful Patel who suffers from Kleptomania. Kangana has been talking to the media about the movie and her journey in Bollywood. She revealed a agency, "I have acted upon my fears when I was struggling and trying to discover myself, who I am. But now I feel extremely satisfied with my discovery about myself, my inherent nature, about who I am as a woman and what my tendencies and capabilities are. I left home with none of the knowledge when I was 15 but at the age of 30 I know a lot about me."
She further added, "And there is a sense of accomplishment, I am a three-time National Award winner, I have shattered box office records. Even if my journey ends here right now right, I have nothing to lose. I still have a huge success story in every which ways for the rest of my life"
Kangana has taken on very influential people in Bollywood. But, she feels that there is no threat to her career or talent, "What is it that this industry can give me? This industry can only take from me, it cannot give me anything. If my journey ends here, then too bad. If it continues, then good for them. I will do something else in some other field. I have a lot of faith in my abilities and I am not scared. I am not enamoured by this world and no one can pull my spirit down," she disclosed.