Every nuance of his acting was a fulfilling experience in cinema, says Aamir on Big B!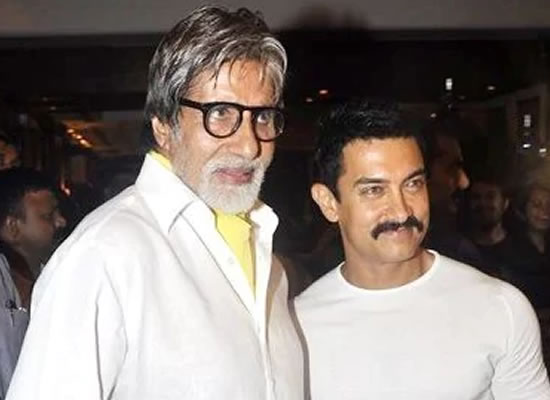 Superstar Aamir Khan and Amitabh Bachchan are all set to star together for the first time in Vijay Krishna Acharya's Thugs of Hindostan. For Aamir, it is a dream come true as he has always been an admirer of Amitabh Bachchan.
Lately, during a media communication, Khan was all admirations for the superstar. He specified, "Watching Mr. Bachchan on screen in a theatre… His aura, action, every nuance of his acting was such a fulfilling experience in cinema."
Aamir further spoke about his favourite Bachchan movies by telling, "I have many favourites like Natwarlal, Don and Namak Halaal. In fact, I remember after watching Namak Halaal in the theatre, I called up Mansoor (Khan) and asked him to come with me to watch the film. We went to watch its next show again."
He also said about Big B's stardom revealing, "I think the superstardom of Amitabh Bachchan can't be re-created. It is so unique, the charisma he has….I mean imagine, there was a time when seven of his films were running in the theatre for months."
He further told, "Films like Don, Mukaddar ka Sikandar and Trishul in the same year! He used to date clash with his own film!"