Deepika and Ranveer to go Virat Kohli and Anushka's way for their marriage?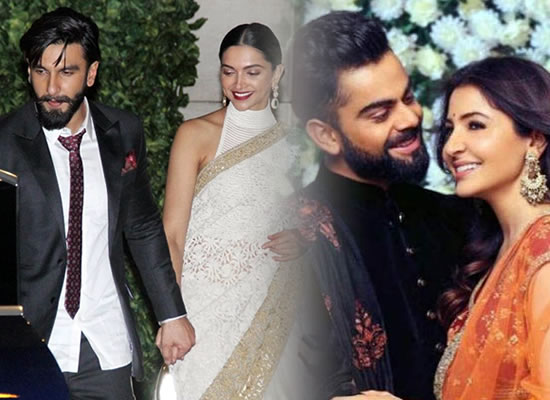 Bollywood's alleged lovebirds Deepika Padukone and Ranveer Singh will be tying the knot this year in November as per rumour which has everybody got into believing it. The upcoming marriage has been the newest topic of discussion and we cannot help but follow each detail about it with greatest inquisitiveness.
We have been reporting how the preparations for the awaiting marriage is in full swing and both Deepika and Ranveer have seemingly even sorted out their dates for the same. The families have been meeting and doing their bit to make the marriage a rememberable affair. There have been numerous conjectures about where the marriage will take place. While numerous are rooting for a destination wedding, some rumours suggest that the couple will get hitched in Mumbai itself.
As per a famous daily, Deepika and Ranveer might go the Virat Kohli and Anushka Sharma way and have a destination Italy wedding. The report mentioned an actor friend telling, "Ranveer and Deepika are getting married this November. The preparations have begun and they could in all probability have a destination wedding in Italy."
On the side, another source revealed, "Deepika and Ranveer don't want excessive media glare on their marriage. Earlier on, there was talk that the Switzerland government was keen to host their wedding. Ranveer is the brand ambassador for Swiss Tourism. So, a section of the media kept this theory alive. However, now we hear that the superstar couple wants an exotic location for their D-Day and this time around, the Italian government, too, has shown interest in their marriage."
Deepika and Ranveer have been together for around five years now.