The music of Baahubali 2 - The Conclusion is situational and melodious.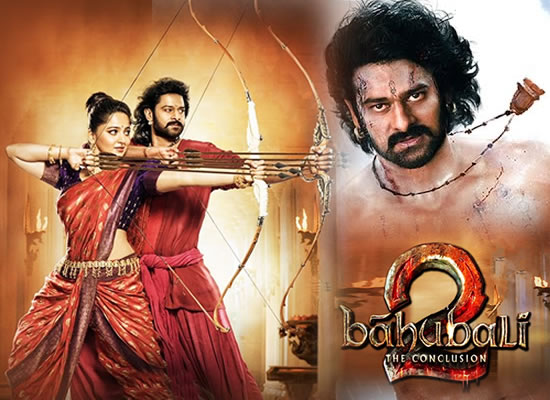 When the music album of Baahubali - The Beginning released in 2015, the music wasn't instantaneously famous. However in Hindi, it couldn't really pick up and even after the release, all it did was mainly provide peripheral support. Now that the music album of the sequel, Baahubali 2 - The Conclusion, is arriving with M. M. Kreem as the composer and Manoj Muntashir as the lyricist, everyone should wait to hear if the soundtrack goes beyond being transactional.
The album begins with Daler Mehndi's opening track Jiyo Re Bahubali. Yet again, as is anticipated from a song rendered by him, there is certain energetic appeal to the entire affair as the sound of Baahubali is heard loud and clear. He is joined soon enough by Ramya Behara and Sanjeev Chimmalgi and while former brings certain coolness to the affair, latter fills in the song with the glory and praises for Baahubali. A situational track that is put together to showcase the valor of Baahubali.
The next one is Veeron Ke Veer Aa which actually makes for a good hear even though it is straight out of the sound of 90s that was widespread when Hindi dubbed soundtracks from South were released abundantly. This one has been sung well though by Aditi Paul and there is certain mix of love-n-seduction in her voice that carries certain appeal that goes with the song of this genre. Deepu is her accompanying male partner and while he does his job sensibly well, the song primarily belongs to Aditi. A good exciting picturisation should help the song get further popular.
The next song is about 'Kanha', 'Yashoda' and 'Gopiyan' which comes in the form of Soja Zara. Yet another number which has a traditional appeal to it and is considered in Indian classical music, this one is rendered by Madhushree and is about 'Gopiyan' complaining about 'Kanha' and his naughty antics. This situational song is harmonious.
The next song is Kailash Kher's is Jay-Jaykara. It is typical Kher's version. The song have a vociferous appeal.
The last song is 'Shivam' which is sung by 'Kaala Bhairava' and reminds one of the sound of Baahubali. It is a tuneful number.
The music of Baahubali 2 - The Conclusion is situational and melodious. However Baahubali still had songs like 'Manohari', 'Panchhi Bole' and 'Kaun Hai Voh' that had some sort of recall value, the sequel doesn't throw any such song at least for now.
The songs Veeron Ke Veer Aa and Jiyo Re Bahubali are melodious and energetic numbers.