We're two people who are really happy and in love, says Meghan Markle on Prince Harry!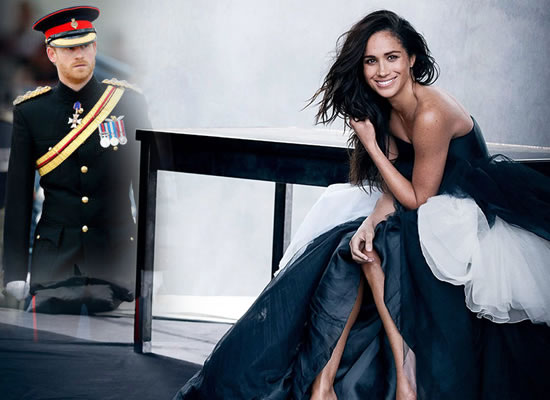 Actress Meghan Markle is best known for her kickass character Rachel Zane from the hit TV show Suits. The actress also happens to be dating Prince Harry and the media has gone into a frenzy ever since this predicament came to light.
The duo started dating in July 2016 and have been stronger than ever with several engagement rumours being widespread.
Both Harry and Meghan have mostly kept mum about their international romance given the latest backlash that Markle has been receiving for their relationship. Harry confirmed their relationship for the first time through his communications secretary who read an official statement issued from Kensington Palace a while back which read as, "Meghan Markle has been subject to a wave of abuse and harassment. . . . Prince Harry is worried about Ms. Markle's safety and is deeply disappointed that he has not been able to protect her."
Meghan finally opened up about her love life lately as the cover star of an established US-based entertainment magazine.
When questioned about the many controversial reports on her relationship, Meghan specified, "I don't read any press. I haven't even read press for Suits. The people who are close to me anchor me in knowing who I am. The rest is noise."
Stressing on how happy the couple is, the actress disclosed, "I can tell you that at the end of the day I think it's really simple. We're two people who are really happy and in love. We were very quietly dating for about six months before it became news, and I was working during that whole time, and the only thing that changed was people's perception. Nothing about me changed. I'm still the same person that I am, and I've never defined myself by my relationship."
Meghan added further, "We're a couple. We're in love. I'm sure there will be a time when we will have to come forward and present ourselves and have stories to tell, but I hope what people will understand is that this is our time. This is for us. It's part of what makes it so special, that it's just ours. But we're happy. Personally, I love a great love story."