Seth Rollins and Becky Lynch confirm their dating rumours by sharing a photo on social media!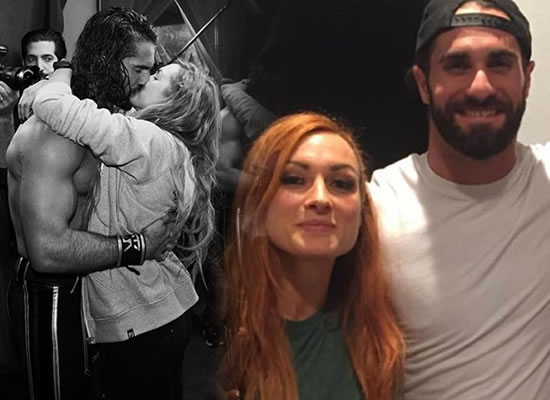 Well-known WWE superstar Becky Lynch and Beth Phoenix lately had a Twitter conversation which confirmed the rumours surrounding the WWE Women's Champion for a long time. The talk started when Becky shared a photograph of herself, along with Beth to which the latter replied, "No worries @BeckyLynchWWE ...I'm just glad that we are friends and not steaming over a silly little detail like being tied for number of title reigns. Cheers!" After Becky made fun of Beth's husband and former WWE superstar Edge, Adam Copeland too joined in on the conversation. "Wait wait...are we involving our men now...," Beth joked to which Lynch replied, "I'll ask him..... @WWERollins?"
The conjectures were indeed true about Seth Rollins and Becky Lynch. While Becky indirectly confirmed that the WWE superstars were dating, the WWE Universal Champion further solidified the claim by sharing a very PDA-filled picture on Instagram, of the new power couple. In the black and white photograph, which could have been snapped around Wrestlemania 35, Seth gets a smooch from his ladylove. The candid moment is sure to get your hearts fluttering.
Seth's caption reads as, "I guess I'm allowed to post this now.... @beckylynchwwe?"
Becky commented on Seth's photograph, "Champ champ champ."