Robert Downey Jr aka Iron Man recalls his MCU journey by sharing an anecdote!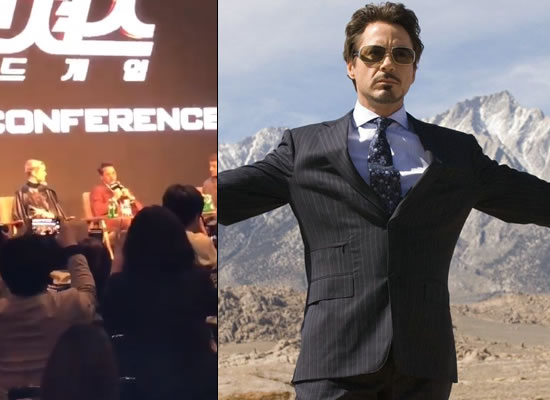 Hollywood film Avengers: Endgame's global press tour has already begun. After promoting the film in India, the makers and the stars lately graced the Asia Press Conference in Seoul, South Korea. Jeremy Renner, Brie Larson, Robert Downey, Kevin Feige, Trinh Tran and Russo Brothers were in attendance. During the press conference, a lot of facts about the Avengers: Endgame and other MCU flicks were disclosed.
When Robert Downey Jr was asked to remark on his MCU journey so far to which he gave a peculiar answer by sharing an anecdote of press conferences, which took place years ago, used to happen to say how MCU has grown over the years. He told how they were very strangely confident 10 years ago and how they had just one microphone and how things have changed and quipped that he is not talking about mics but MCU.
Speaking about Avengers: Endgame, the same is the culmination of all 22 flicks so far and will hit the theatres on April 26. Endgame will showcase the events post Thanos' snap, which wiped out half of the universe. Apparently, the movie will be the last MCU film of Chris Evans and Robert Downey Jr. The moment was a great cliffhanger in Avengers: Infinity War, and since then, admirers have been discussing about the same. During the Asia Press Conference, the makers also disclosed that the runtime of the movie will be 3 hours 1 minute.