Rachel Weisz and David Harbour to star in Scarlett Johansson starrer Black Widow!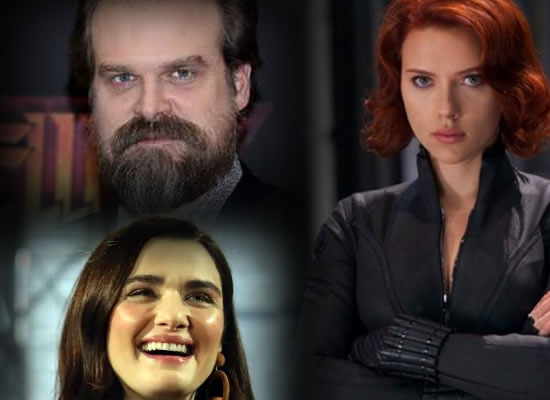 After the great success of the Brie Larson starrer Captain Marvel, it is high time for the the Scarlett Johansson starrer Black Widow to rise and shine. Hollywood star Scarlett is better known as Natasha Romanoff aka Black Widow in the Marvel movies. The Marvel franchise is all set to produce the movie Black Widow now. Scarlett will be reenacting her role as the protagonist in the film. Furthermore, actors David Harbour, Rachel Weisz and Florence Pugh will be seen in significant roles in the film.
Furthermore, it is not clear what role will Rachel and Florence be playing in the film. The plot of the film has also not been disclosed in front of the Marvel admirers and has been kept under wraps. It has been assumed by many that the movie will be telling the story regarding how Scarlett began as an assassin and a spy and was eventually trained on to become a member of the SHIELD and later on become an avenger too.