Justin Bieber and Selena Gomez's romantic date at Laguna Beach!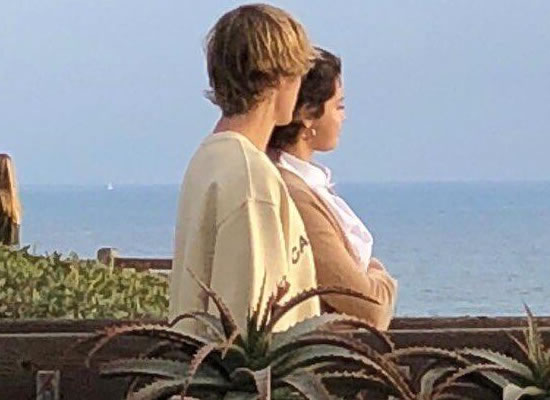 Hollywood's famous lovebirds Justin Bieber and Selena Gomez's second try at love seems to be working wonders for the duo who is keeping it low-key this time. After dating on and off from 2010 to 2014, It was only after Selena's kidney transplant surgery and the unavoidable break up with The Weeknd that the ex-flames reunited.
From unplanned coffee and church dates to major PDA at hockey games, Jelena 2.0 is set to stay.
Justin and Selena celebrated New Year's Eve and welcomed 2018 in Cabo San Lucas, Mexico. After that, major news made the rounds that the couple's first public outing would be at New York Fashion Week but such was not the case.
Instead, Jelena were spotted by fans in Laguna Beach for a staycation and cuddled up close for Valentine's week. In the pictures and a video shared by admirers on Twitter, the two seem to be content in each other's company and they scream of young and innocent love.