India is the love of my life, says Edward Sonnenblick!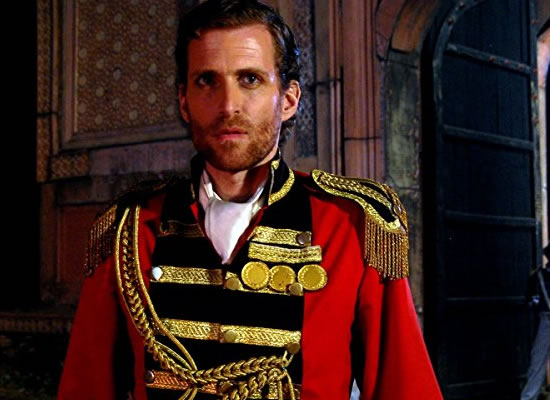 Actor Edward Sonnenblick will be discovering Indian culture and its diversity with the "Indipedia" TV show. He tells India is the love of his life, and there is "nowhere else" he would rather live except for this country.
The show explores the reasons, beliefs and logic behind the customs and rituals observed in India. It airs on Epic channel.
"India is the love of my life. I was delighted when I was approached to do this show, as it revolves around captivating facts of the country, which makes me fall for it, over and over again. 'Indipedia' is about discovering deeper facts not just seeing sights," Sonnenblick revealed.
"What does 'Om' really mean? Why is the symbol the way it is? Why do vehicles have nimbu-mirchitied to their bonnets? What is the solah shringaar? These are the questions that have always popped up in my head and through 'Indipedia', I have had a chance to explore these," he further added.
Sonnenblick, settled in India, has also made name for himself as a chef and a comedian. He has featured in movies like "Neerja", "Dum Maaro Dum" and "Rangoon".
He tells he has learned several things with the show.
"Where do I even start? Every episode takes on a new topic like Om, Sringaar, spices, doorways, truck arti so each trip was like a whole certification course in itself, and its stuff that nobody's even out there teaching," he revealed.
"Things like the origins of ludo and the real meaning of Horn OK Please. Things that are so intrinsic to India that Indians don't even stop to wonder about them. Getting to travel around India, meet amazing people, and learn fascinating new things were obviously also big draws," he further added.
Speaking about his time in India, Sonnenblick told, "I've done a lot of acting work here in India over the last 9-10 years and much of it has been as different British characters in historical projects. I've never had an opportunity just like this before, where I can basically be myself I love this country and there's nowhere else I would rather live, so I feel very lucky to be hosting a show like 'Indipedia', which celebrates what makes the country unique and fabulous."