I'm waiting for someone to offer me a biopic on Michael Jackson, says Tiger Shroff!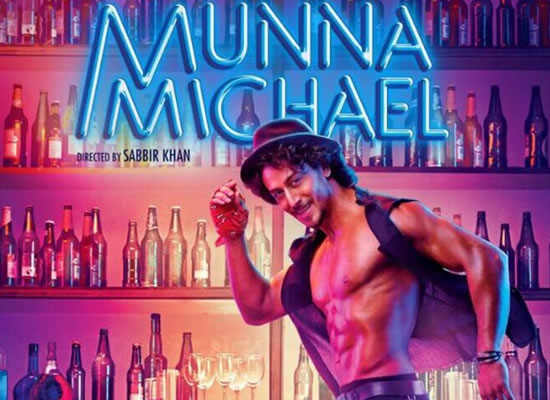 Bollywood star Tiger Shroff has been creating his space through his movies and will now be seen in Munna Michael. For the movie, he has been preparing really hard and is now busy with the promotions of the movie. In an interview with a famous tabloid, Tiger was questioned about the categorization of the stars according to their roles.
On these lines, Tiger told, "Because people are categorizing me as an action star or a dancer, I feel like I have already made my identity. When a script demands a particular style of action or dance, I don't want to be the second choice. That people try to define me is testimony to the fact that I've made a huge impact in three films. I am trying to create a space of my own and want to dominate it."
Tiger has made a mark in the industry and makes sure that through his stunts he astonishes everyone. He further added, "I admire my contemporaries but don't look at them as competition. I believe they are a different breed. I don't think many of them can do what I do."
When he started his career, numerous people thought that Tiger would follow the footsteps of dad Jackie Shroff and would ape his style of action. But the actor disagrees and told that he has carved a niche of his own. Speaking about this, he told, "I am thankful to be Jackie Shroff's son. But that puts a lot of pressure on me. I don't want people to call me Jackie Shroff ka beta. Instead, I want him to be known as Tiger Shroff's dad. Yes, I have an ego."
Tiger will also be seen in Baaghi 2 with Disha Patani. When asked about how excited he is about it, he told, "I am looking forward to working with her. We are comfortable with each other and spend a lot of time together. So, it is definitely going to be easy to collaborate. Our chemistry will look natural on screen."
In Munna Michael, he has given a tribute to his dad and Michael Jackson. A self-confessed Michael Jackson admirer told, "I'm waiting for someone to offer me a biopic on Michael Jackson."