I have never undergone any invasive or cosmetic surgery, says Swara Bhasker!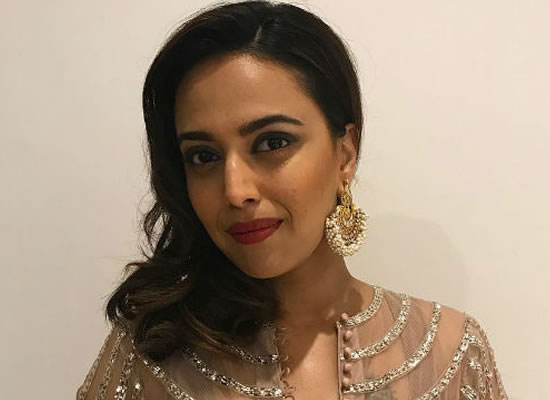 Bollywood actress Swara Bhasker lately made an appearance on the comedy show Entertainment Ki Raat. On the show, Swara made some astonishing revelations about herself.
Swara also told about undergoing cosmetic surgery to manage her weight. "She said that she battles insecurities despite being a critically acclaimed actress and that she underwent fat-freezing recently," the source specified to a daily.
When a tabloid questioned about her statement on the show, Swara revealed, "I didn't think anything was happening. I was answering questions candidly and in jest since we were on a comedy show. When asked about how I lost weight, I spoke about how I was so worried about weight loss that I did everything from working out in the gym to the Keto diet to naturopathy to Fat Freezing – which is a non-invasive method of spot fat reduction. I have no shame in talking about this. I'm an actor and I was working towards a role. It is my job to work towards looking and being the part I have to play."
Swara further revealed, "I have never undergone any kind of invasive treatment, nor any surgery. I have nothing against people who undergo cosmetic surgery, I believe in the principle, 'My Body My Right', so if people want to have cosmetic surgery, that is their personal choice and I'm no one to judge them. But personally, other than dental treatment over the years, I have never undergone any invasive or cosmetic surgery. I like my body and face the way they are, I'm comfortable and confident in my skin. I spoke of this quite frankly on the show."