Anushka to discard 'copied' designs from NUSH?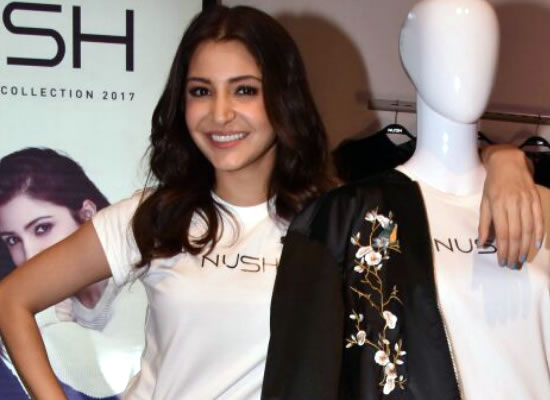 Anushka Sharma and NUSH saga, lastly seems to have come to close, with the manufacturers claiming to discard 'copied' designs from NUSH collection.
The plagiarism row started earlier after Anushka Sharma pronounced her clothing line – NUSH. Just like many other celebrity clothing lines, NUSH too became talk of the soon as the news of Anushka's link with it came to the forefront.
Admirers of Anushka Sharma's cool and chic fashion sense, started counting days to the launch of the clothing line. But, before Anushka could revel in the enthusiasm, it was alleged that the clothing line showcased clothes sold in Chinese wholesale markets. And from there on, it did not take the matter too long to escalate into a legal soup.
The fact that Anushka had spoken widely about the brand and her involvement with the designing part of it, made the entire row even murkier. But, the manufacturers came out with a press statement, claiming that Anushka was not involved in the manufacturing and designing aspect of the clothing line.
And now, the manufacturers have specified that they would be discarding the designs which bear any similarity to the Chinese clothes. "We along with our partner Ms. Anushka Sharma are also ensuring that these specific designs are not put on floor and will discard this out from our range," said the statement.
Anushka took to Twitter to pronounce the arrival of her brand from tomorrow onwards.